Build innovative projects using our Gaming SDK and Marketplace
The ChainSafe Gaming Builders' Program offers funding, guidance, and support to developers interested in building creative projects with ChainSafe Gaming. What do we offer?
Funding
Up to $10,000 CAD paid out at agreed-upon intervals dictated by the Builder Agreement.
Technical Assistance
Deep technical support from our lead developers during the design, testing, and deployment phases of project development.
Marketing & Network Support
ChainSafe boosts your project's visibility through our channels and community, and connects you with relevant ecosystem partners.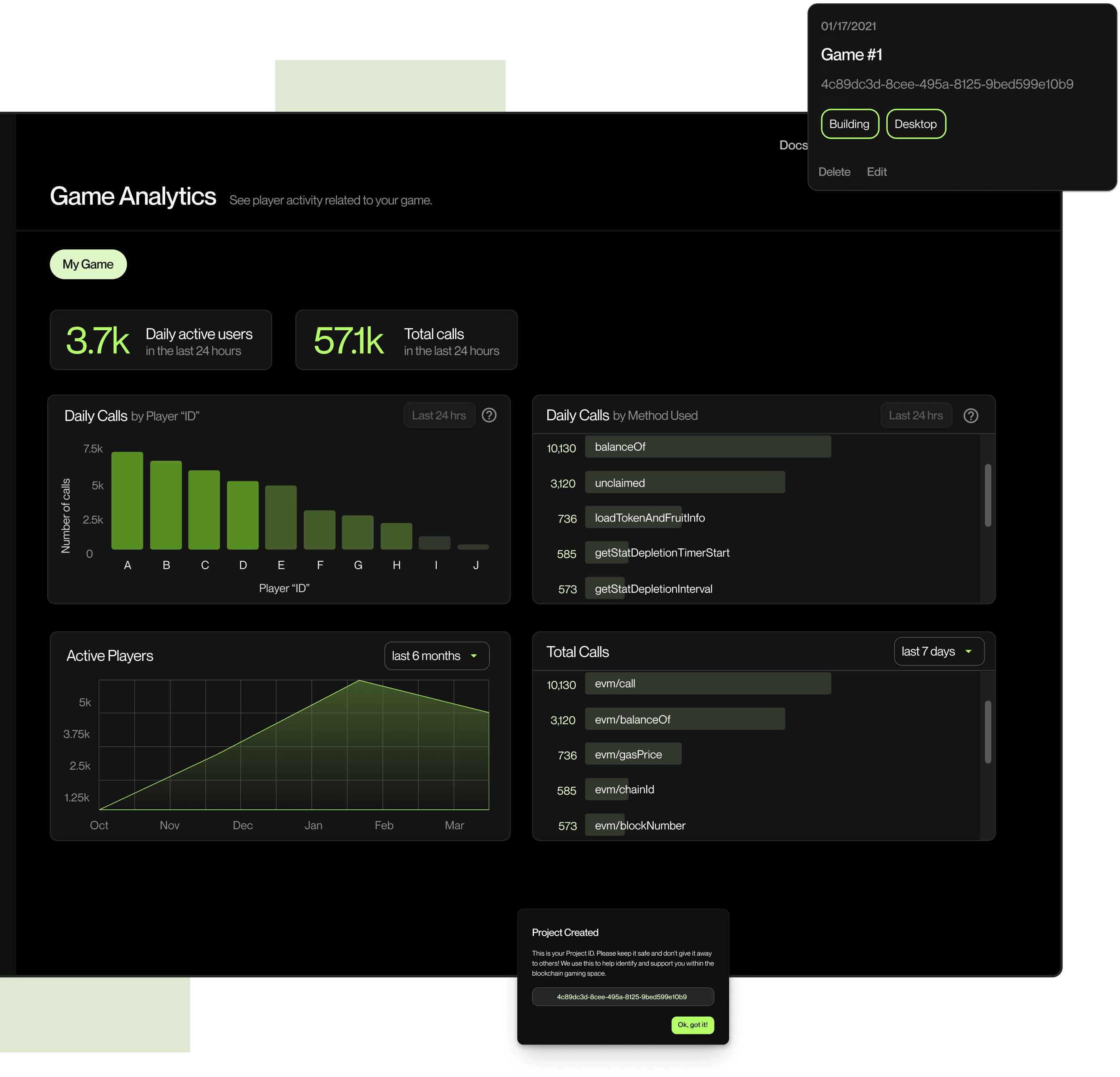 Why should you
apply?
Our unique combination of capital and expertise in technical architecture and R&D has empowered numerous games to go web3 and beyond, accelerating your time-to-market and project impact significantly.
Who should apply?
ChainSafe Gaming backs top teams with strong web3 gaming expertise and a clear vision for utilizing CSG products in their projects.
01

Web3 game developers or those transitioning existing projects to web3

02

Teams with innovative games utilizing in-game assets or built with Unity

03

Full-time teams focused on gaming

04

Optional: have funding


What we look for
Compelling teams
Teams with strong technical backgrounds that have a clear vision for their project, including a growth strategy and structured plan of development.
Innovative ideas
Contributions to ChainSafe Gaming use cases
Funding levels
$10000 CAD for the 2 top projects, $5000 CAD for 4 other projects
Frequently asked questions
Testimonials
"For a long time [onchain economy] wasn't even going to be a feature set. Then I actually found ChainSafe—I stumbled across some videos, showing people how to do things, and I eventually found my way into ChainSafe's Discord. They basically taught me the SDK in like 6 months. It allowed me to really expand on the game and implement some really, really creative things."
- NFTPixels, Untitled Platformer
"We use NFT tech in our games as strategic utilities and assets. Buying our NFTs on the market allows the gamer to use them in-game by connecting their wallet with the ChainSafe Gaming SDK."
- Loet de Hooge, co-founder, Fabwelt
"Understanding the blockchain is a complex task, and ChainSafe Gaming greatly facilitated our team in understanding some of the more nuanced aspects of it. This reduced the cost of entry to the space with an easy-to-use SDK."
- Leroy ter Braak, Co-founder, CFX Gaming
Apply to join the Builders' Program